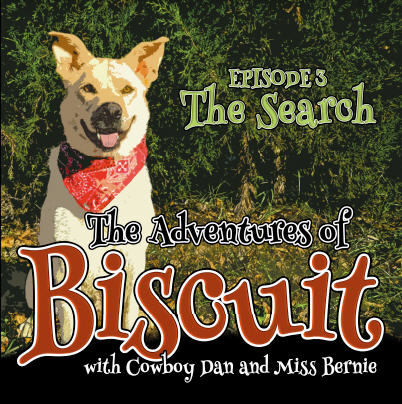 It was a beautiful sunny day in the fall of the year. Cowboy Dan and Miss Bernie told Biscuit that their two grandchildren, Ashley and little Johnny, were coming to visit them. Biscuit could not wait to meet his new friends, and Ashley and little Johnny were looking forward to meeting Biscuit as well. Everyone was having so much fun that weekend, until something unexpected happened. Cowboy Dan told Biscuit it was up to him to save the day. We invite you to read this heartfelt story, and use the interactive QR codes to watch related videos.
Purchase Book:
For signed copies (Prices are delivered to your house)
1 book $16.56
2 books (Episodes 1, and 2) $29.38
3 books (Episodes 1,2, and 3) $42.20)
6 books (2 sets of 3 episodes) $81.18
Credit card payments, please call 573-358-4172
Note: We take all credit cards.
or
Mail check to:
Dan Burle, P.O. Box 298, Bonne Terre, MO.  63628
Private message on Facebook at Dan Burle Sr
Email:  danburlesr29@gmail.com